*~*~*
C'est tout fini, mes amis.
This will be the last See Ya in the Gumbo pot luck.
It seems like 175 is a good number to end with.
I want to thank everyone, old and new,
for stopping in and sharing your creations.
*~*~*
My great grandpa said
See ya in the gumbo!
instead of "good-bye."
It means see ya out there in the mix.
Gumbo is a mix of various ingredients.
And no two people make it the same way.
To "make a gumbo" means much more than cooking. When someone says "I'm making a gumbo," it means family and friends are invited.
I invite you to join this POTLUCK PARTY every Sunday night.
Bring whatever mix of ingredients you'd like.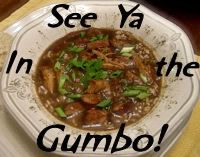 Top Five Features
(based on your clicks)
**Top-viewed**
Irish Potato Soup
from
Best of Long Island and Central Florida
**Top-viewed**
Better Homes & Gardens Lasagna (1953 Classic)
from
Jam Hands
Creamy Chicken Enchilada Casserole – CF, GF, DF
from
Creating Silver Linings
Italian Tortellini Soup
from Upstate Ramblings
Shrimp with Orange and Pine Nuts
from
Sidewalk Shoes
My picks...
Apple Cider Pancakes with Apple Crumble Topping
from
Lizventures
Greek Style Chicken with Orzo
from Living the Gourmet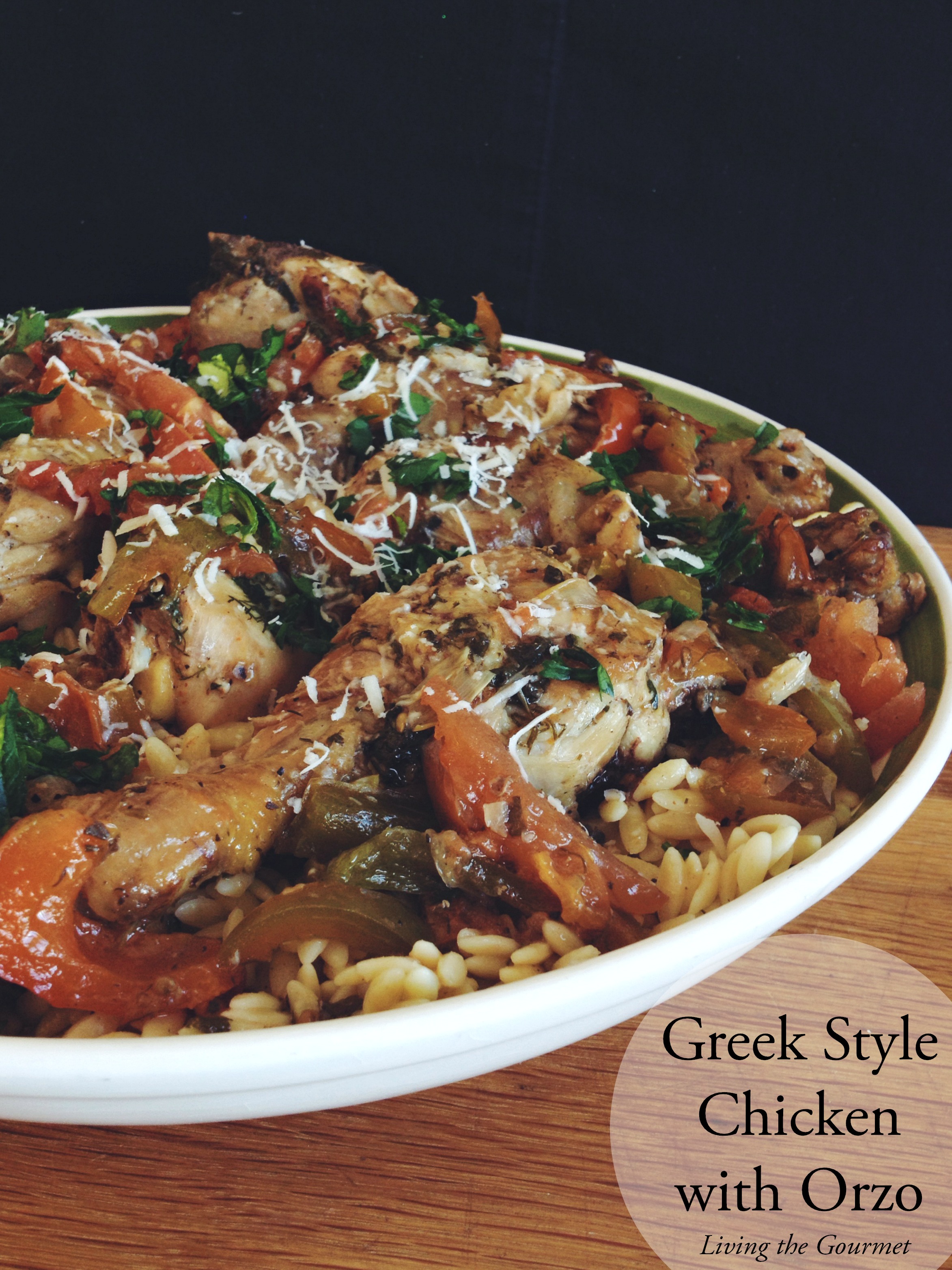 Greek Salad with Marinated Onions
from
With a Blast
The Boy's Favorites...
Peanut Butter Surprise Cookies
from
The Rebel Chick
Slow Cooker Beef Marengo
from
Simple Living and Eating
Chocolate Mousse Cake
from
Hun...What's for Dinner?
The Husband Liked...
Fall Off The Bone Ribs
from
My Organized Chaos
Linda's Famous Carrot Cake and Cream Cheese Frosting
from
Cooking with Carlee
* Please link your post, not your homepage*
* Link back or add my button if you'd like*
* Try to visit 2 or more participants*
* Food-related posts only, please*
Notice:
If you are featured
1. Your post will be linked along with a picture on this site
2. Your post and a picture will be pinned to the
See Ya In the Gumbo Potluck--Featured Recipes
board
3. Your post and a picture will be shared on
Google+