When we were looking at the house we now live in, I was excited to see a fig tree and two citrus trees in the yard. When we moved in and I inspected the trees more closely, I was disappointed to see that none of them had been well cared for. Sad that they were so neglected and disrespected. Pretty sure that none of them would produce much of anything.

The fig tree still has a ways to go. We harvested some last summer, but not much. I pruned the tree and am hoping that will help.

The citrus trees (a tangerine and a satsuma) are another story. Last spring when we moved in, I noticed them blooming. Is there nothing better than the smell of citrus blossoms? Still, I thought, these trees are in such bad shape. Then this happened.
And my dad, who has coached me along with my trees (he has 3 of his own), told me "you won't realize just how much fruit you have until they ripen."

I thought, "OK, crazy man. Whatever you say. I can see the fruit, you know."

But then orange started popping against the green leaves and I quickly realized what he meant. The green fruit blends in so well. But when they ripen...
Well, I knew I had a huge "problem" on my hands. What was I going to do with all of this fruit?
One thing was for sure. No scurvy dogs here.
I bagged up pounds and pounds to give to friends. Co-workers. The Boy's fiddle teacher. Random people on the street.

I'd rather be thought of as crazy than for food to go to waste

.
I searched for something to do with the fruit so we wouldn't get bored. Satsuma Buttermilk Pie jumped out at me from one of my favorite chefs and cookbooks: Real Cajun by Donald Link. I was excited! Eager for the fruit to be ripe enough! I just knew my problem was solved!

Until I set about making the pie several weeks later and realized that one pie would only use a few satsumas.
Whoooosh. Oh. Did you hear that? That was the wind. Sucked from my sails.
But the pie was good. Really good. I made...um...let's say several. And I'm not big on fruity dessert.
You'll need:
sugar, flour, eggs, butter, buttermilk, vanilla, satsuma zest and juice, graham cracker pie crust
Very easy. Whisk the sugar and flour, add eggs one at a time. Whisk in everything else. Pour into a prebaked pie shell and bake.
Satsumas

...Those four little puppies up there are satsumas. Sweet, juicy satsumas. The belle of the ball when it comes to citrus in South Louisiana. Easy to peel because of their loose skin. Seedless or almost nearly so. And they come apart in neat, perfect segments. They are Japanese in origin and related to mandarin oranges. Jesuits brought satsumas from Japan to Louisiana in the 18th century, planting groves in Plaquemines Parish, south of New Orleans. Hundreds of acres are still grown in Plaquemines Parish. And many backyards around Louisiana (and Texas through Florida) have a tree or two.
I opted to also make Link's homemade graham cracker crust. It's not difficult and has good flavor. But my oven is...well...mischievous. (Yeah, sure. Blame the oven.) No matter what I set it to, part way into cooking it decides 450 is really the way to go. I had some problems with over baked crust, but not because of the recipe.
I like this best served cold from the icebox.
Printer Friendly Recipe
Satsuma Buttermilk Pie
from Real Cajun by Donald Link

1/2 cup plus 1 Tbsp sugar
3 Tbsp AP flour
4 large eggs
4 Tbsp butter, melted
1 cup buttermilk, well shaken
1 tsp vanilla extract
1 tsp finely grated satsuma zest (or orange or tangerine)
3 Tbsp satsuma juice (or orange or tangerine)
1 10" graham cracker pie crust, prebaked

Preheat oven to 300. Whisk together the sugar and flour, then add the eggs one at a time, until well combined. Slowly whisk in the melted butter. Whisk in the buttermilk, vanilla, and zest and juice, and pour into the pie shell. bake for 30 minutes, or until the mixture is just set. Serve this pie at room temperature, or chilled, with whipped cream and fresh berries, if desired.
Graham Cracker Pie Crust
from Real Cajun by Donald Link

1/2 cup butter
2 Tbsp light brown sugar
4 Tbsp granulated sugar
2 Tbsp honey
3/4 cup AP flour
1/4 cup whole wheat flour
1/2 tsp salt
1/4 tsp ground cinnamon

In a large mixing bowl or the bowl of an electric mixer, cream the butter and sugars. Add the honey, flours, salt, and cinnamon, and stir until just combined. Refrigerate the dough for at least 2 hours or up to 1 day in advance.

Preheat the oven to 325. Use your hands to press the dough into a 9 or 10" pie pan. Bake about 30 minutes, or until lightly browned. Cool completely before filling.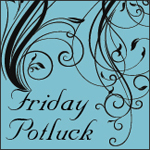 The first Sunday of every month

At Drick's Rambling Cafe