See ya in the gumbo!
My great grandpa said this instead of "good-bye." It means see ya out there in the mix.
Gumbo is a mix of various ingredients. And no two people make it the same way.
To "make a gumbo" means much more than cooking. When someone says "I'm making a gumbo," it means family and friends are invited.
I invite you to join this POTLUCK PARTY every Sunday night.
Bring whatever mix of ingredients you'd like.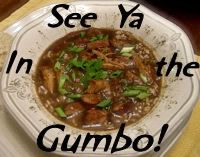 All featured entries will be Pinned here

and shared on google+
Last week's features:
Spinach & Cheese Pastry Pockets
from
Tagana Rose
Two bonus fillings too.
Old Fashion Tomato Noodle Soup
from Hun...What's For Dinner?
Cindy cooks up a recipe from her grandmother.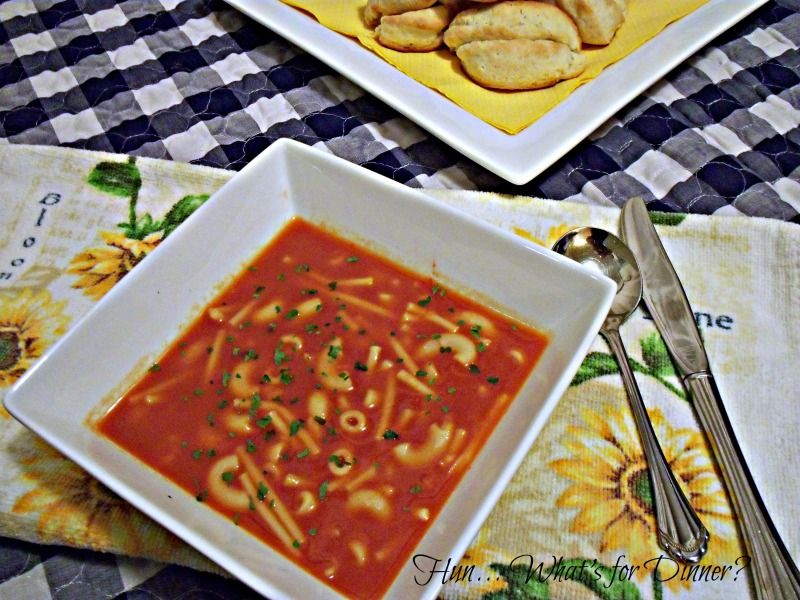 Brown Butter Apple Tart
from Comfy Cuisine
Brown butter, apples, vanilla...can't you smell this baking?
And my pick of the week:
Steak Diane
from Carole's Chatter
Carole's mushroom sauce looks really good!
Did you know that Carole hosts an ingredient-themed Friday link-up?
Ready for #60?
* Please link your post, not your homepage.
* In your post, please link back to my site or add a button.
* Try to visit 2 or more participants

* Food-related posts only, please.