I blew out my spellchecker with this one, ya'll. I swear I don't make up these crazy words.

For the past couple of days we've had our first hint of Fall. Just a slight taste. Not gumbo weather yet, but temps in the low 80s instead of the mid 90s. I'll take it!

Fall is the time for tailgating and Sunday Saints games. And when the fish start biting again. Fall is also the time for most of our festivals. The one we anticipate the most, Festivals Acadiens et Creoles, is only about a week away. Fall is also a time for boucheries (boo-sha-rees).


A boucherie is a communal event that centers on butchering a hog. Traditionally, this occurred in cooler months because of a lack of refrigeration. Many families were involved--some relatives, some neighbors, and everyone shared the spoils so they didn't spoil. The event rotated among families so that each family had a pig butchered. One butchering lasted the entire day. Nothing was wasted..."everything but the squeal" as they say.

The blood was drained and collected to make boudin rouge (red boudin). The head was saved to make fromage de tete (hog's head cheese). The stomach was cleaned and stuffed with pork sausage to make ponce. Intestines were cleaned and used to make boudin (both boudin blanc--white boudin, or what's just known as boudin and boudin rouge)...one of my favorite results of a boucherie. A couple of other favorites of mine are tasso (a smoked pork used for flavoring), and cracklins--fried and seasoned pig skin with a little bit of fat left on.


Grillades (gree-ahds) also supposedly come from boucheries. Grillades are thin pieces of meat slow simmered in gravy. If it's Creole grillades like I'm used to, the gravy is tomato based. In some areas grillades were served at boucheries, utilizing some of the meat that was just sliced from the hog. The grillades could simmer all day while everyone worked. And everyone worked--men, women, and children all had roles in the boucherie. The men did the killing and the cutting. Children often held the pan to catch the blood or cleaned intestines for boudin. Women were busy making boudin and other dishes out of what was removed from the animal. But back to grillades...the dish could simmer all day and be eaten as needed. if the sauce got to thick, no problem. Extra liquid could be added. By the way, that's also a trick to use if you have unexpected company over for gumbo. Extra grillades could also be tossed in the pot to feed the crowd.


Today, Grillades are most often seen on brunch menus around New Orleans and they are served over grits. Personally, I think this dish is too heavy for brunch. But if someone serves this to me for brunch, I'm not turning it down! I like to make and eat this on cool evenings over the weekend when I have more time to let it simmer.

Pork is the old school meat for this dish, but beef can be used too. My preference is beef. Some people serve this over cheesy grits. Now I've got nothin' against cheesy grits. Believe me, this Southern girl loves some cheesy grits. But, I don't think that's necessary here because of the rich, flavorful sauce. I'll save the cheesy grits for breakfast and eat Grillades and Grits for supper.
Linking with: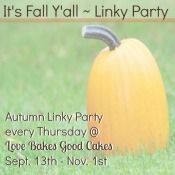 Grillades & Grits
from Ms. enPlace

2 lb round steak (or thin pork chops)
½ cup flour, seasoned with Creole seasoning, salt, and black pepper
vegetable oil to cover bottom of pot
1 large onion, chopped
2 ribs celery, chopped (about ½ c)
½ green bell pepper, chopped (about ½ c)
3-5 cloves garlic, minced
1 (14.5 oz) can diced tomatoes and juice
1 (8 oz) can tomato sauce
1 c chicken or beef stock
1 bay leaf
pinch dried thyme
salt, black pepper, and cayenne pepper to taste
2 green onions, chopped and divided
¼ cup chopped parsley, divided

Pour enough oil in the bottom of a large heavy pot to coat the bottom. Heat oil over med-high. Cut the round steak into small portions. Dredge in seasoned flour, shaking off excess. When oil is hot, brown the grillades well on both sides. Cook in batches if needed. Don't crowd the pan otherwise the meat will steam. Remove and set aside.

Add onion, celery, bell pepper, and garlic to the pot and use them to help release the browned bits from the bottom of the pan. A little water can be added if needed. Cook vegetables until tender. Add grillades back to pot along with tomatoes, sauce, stock or water, bay leaf, thyme, salt, pepper, and cayenne. Stir to mix, bring to a boil, then lower to a simmer.

Simmer for at least an hour or until meat is tender and sauce has thickened. Stir occasionally to prevent sticking. Add half of the green onions and half of the parsley and cook for 5 minutes. Serve over grits, garnishing with the remaining green onions and parsley.

For grits:
1 cup chicken broth or stock
2 cups water
¾ cup quick cook grits
salt and pepper, to taste

Bring broth, water, and a hefty pinch of salt to a boil. Slowly add grits and whisk to incorporate. Cook for about 5 minutes, or until grits have absorbed the liquid and are tender. Season with salt and pepper and serve right away.
Mise en place for the Grillades part of Grillades & Grits. The flour is seasoned with Creole seasoning (Tony's), salt, and black pepper. I used homemade stock from the freezer (plastic container), but I also use canned broth when I don't have homemade.

I made this several months ago and am just now getting around to putting the pictures and everything together. When I was looking at the picture, I noticed this tan thing above the bay leaf, to the left of the garlic and onion. I kept saying to myself, "what the hell is that thing?" It looked like a bandage. I guess I really do like to prep everything I need
beforehand!


This is a lot of chopping, but I like to chop. It can be done ahead if you need. Some people around here buy what's called "seasoning." It's not spices...it's pre-chopped refrigerated or frozen onion, bell pepper, and celery. I'm a DIYer though.

The bag in back of the cutting board...I did this long before RR had her garbage bowl (so there!). And oh my gosh, don't throw it in the garbage! The produce bag holds all the peelings and trimmings from the onions, celery, etc. I stick them in the freezer for making stock.
Pass the meat in seasoned flour. Shake off the excess. Heat enough oil to cover the bottom of your pot. Make sure it's good and hot before adding the meat. Brown it all up. You'll probably have to do it n batches. Don't crowd the pot or the meat will steam and you won't have good gravy.
I've said it before and I'll just keep on because this is so important and is the secret to rich, tasty gravy. Brown your meat very well and allow a crust to form on the bottom of the pot.
Remove the meat. Add the vegetables except for the green onion and parsley. The vegetables will start to give off liquid. Use this to scrape the browned bits up off the pot and into what will become the gravy. A small amount of water can be added as needed. Continue cooking until the onions, etc. are tender.

Add the tomatoes, tomato sauce, stock, seasonings, and grillades to the pot. Simmer. A long time. No less than an hour, preferably more. The meat needs to be nice and tender.
When you're about ready to serve, it's time to do the grits. Now is also the time to add half the green onions and half the parsley to the pot. The rest is used for garnish.
Mise en place for the grits part of Grillades & Grits. That's chicken stock in the pot too, ya'll, not just water. Where's the fun (taste) in plain old grits cooked in water? Also, grits require more salt than you think. Kinda like with potatoes.
Bring the cooking liquid and salt to a boil. Add the grits.

Cook, stirring, for about 5 minutes or until the liquid is absorbed.

Taste and season with pepper and more salt if needed. And don't fool around. Serve now before the grits clump up. Clumpy grits ain't no good, no!


Lay down some grits, top with a couple of grillades and some gravy. Top that with some green onion and parsley.
Yeah, like that!